FREE RANGE HEN
* The free range hen, including neck, is eviscerated frozen without giblets
* Individually packed in printed PE bags, with barcode
* Expiry date at -18°C: 24 months (from package date)
* Production date is indicated on the carton
* Extra label mentioning "free range hen BE- bio-02 EU agriculture"
* Weight range: average 1300g
* Pieces per carton: 9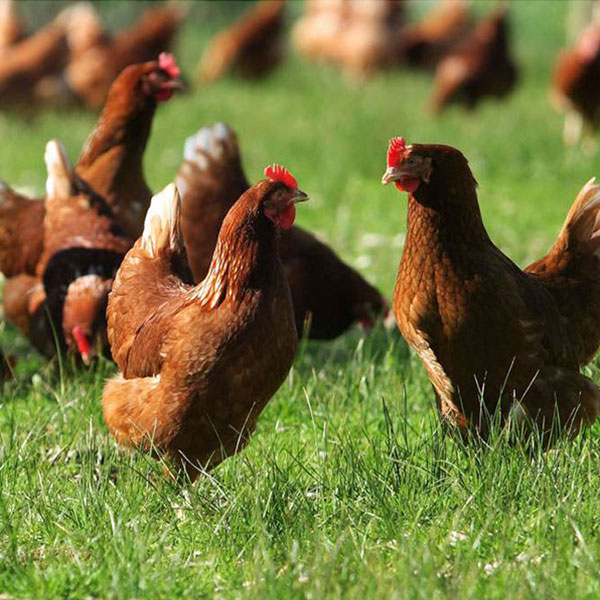 Chicken Pho
How to prepare the Supreme Poultry free range chicken/hen – Vietnamese Cuisine
* 0:15 Prep * 2:45 Cook * Servings 6 *
This chicken noodle soup will warm the
whole family with every serve.
INGREDIENTS
1 Whole Hen (size 13)
5cm piece of Ginger, peeled and thickly sliced
2 Spring Onions, cut into 4cm lengths
1/3 cup (80ml) Sweet Soy Sauce
2 Star Anise
1 Cinnamon stick or quill
1 med to long Red Chilli, sliced thinly
250g rice stick noodles
2 tablespoons Fish Sauce
150g Snow Peas, thinly sliced
1 med Carrot, peeled, julienned
Extra Red Chilli, sliced, to serve
Extra Spring Onion sliced thinly to serve
Coriander leaves, to serve
Mint leaves, to serve
Lime wedges, to serve
METHOD
Step 1 Place the hen, ginger, onion, soy sauce, star anise, cinnamon, chilli and 8 Cups (2L) water in a large saucepan or stockpot. Bring to the boil.
reduce heat to low. Cook, covered, for 2 ¾ hours or until hen is tenderand cooked through.
Step 2 Meanwhile, prepare the noodles following the packet directions.
Step 3 Remove the hen from the broth. Set aside until cool enough to handle.
Use a fork to shred the meat, discarding the skin and bones. Stir the fish sauce into broth. Add the snow peas and carrot. Cook for 5 minutes or until vegetables are tender crisp.
Step 4 Divide the noodles among serving bowls. Top with hen. Ladle the broth mixture over the noodles. Top with extra chilli, spring onion, coriander and the mint leaves. Serve with lime wedges.
Address 
2598 Wisemans Ferry Road,
Mangrove Mountain,
NSW 2250
Phone
+612 4374 1700